LifeART // Art Exhibit 2018
LifeART // Art Exhibit 2018
Erica Alexia Ledesma (she/they) was born and raised on the ancestral lands of the Takelma also known as the Rogue Valley of Oregon. Their roots are in the Wixaritari and the Chichimeca lands, also known as Nayarit & Zacatecas, México. Erica is a visual artist, story gather, and cultural organizer in her community.
"In my community, I use visual art and storytelling as a way to build a sense of collective memory and connection. Being surrounded by my community has allowed for so much personal healing in my life. With the help of those around me, I have begun to see my culture without looking through the lens of the colonizer. I see our culture for what it is and what it means to me, personally. I use my art to express the way I feel, to allow space for those who need it, and to imagine a better world."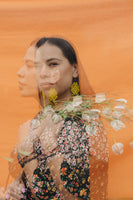 Projects & Collaborations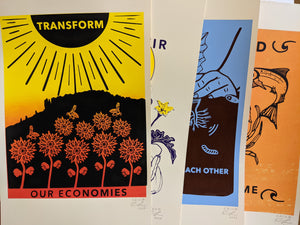 Tinderbox Residency 2020
Erica's was the third annual Tinderbox Residency produced by Signal Fire, a three month program embedding an artist with an environmental advocacy organization. Tinderbox Residencies bridge environmental advocacy, activism, and art by creating a platform for dialogue with the greater public.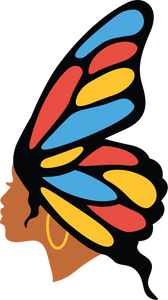 A.L.A.S. Studio
ALAS is a collective of artists that supports the creativity and empowerment of womxn* of color artists in the Rogue Valley. Our vision is to nurture and empower artists so we can collaborate, play/work, discuss, explore the intersection of Art, Literature, Activism and Sisterhood. The space centers the exchange of knowledge by offering the community various workshops, hosting open mic nights, showcasing local artists' work and sharing insight and resources as we activate the vision of creating collectively!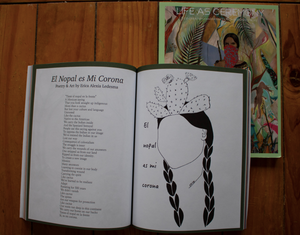 Life As Ceremony Feature
Erica was one of the co creators for Life As Ceremony's print journal Volume 6 "Reclaiming Our Culture and Remembering Ourselves."
Life As Ceremony is an independent bi-annual print journal and community co-creation. This work centers the voices, art & narratives of Indigenous folks, Black folks, communities of color, the LGBTQIA community & all those otherwise marginalized, excluded or forgotten. Check out their work at LifeAsCeremony.net
Oregon Clean Energy Campaign Art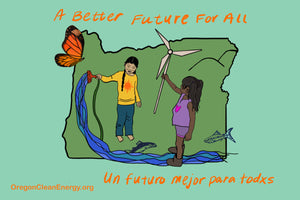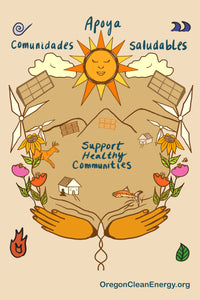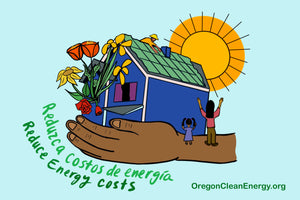 Location
ALAS Studio
27 1/2 N Main St. #2
Ashland, Oregon
Mon - Fri, 12pm-4pm
Saturday, By Appointment
Sunday, Closed